Happy New Year, my dear friends! I wish you all a wonderful year, one where you will find what you are looking for, one that is fulfilling, and, of course, one filled with wonderful books. To kick-start the new year, I have a fun feature prepared for you all:
Welcome to our very first Pond Awards!
In addition to my favourite books of 2018, I thought I would also include a more fun post where I share with you a summary of the best (these should not be too much of a surprise!), the worst, and the most's.
Looking back, this year was the year where I read the least. I read a total of 60 books, but I also have to say that this year was probably one of my favourite reading years (2017 was my favourite reading year, where I discovered favourites such as The Seven Husbands of Evelyn Hugo, Want, and The Epic Crush of Genie Lo), and it was indeed another successful year of reading diversely.
So, without further a do, allow me to introduce you the winners of the Pond awards: the most's, the worsts, and the bests.
---
The Most's
Most Steamy
The Most Steamy award goes to The Kiss Quotient by Helen Hoang. I didn't get the chance to read a lot of adult romance fiction this year, but I did get to read this gem after hearing a lot of praise. The story is about Stella, an autistic ergonomist, who hires Vietnamese-Swedish escort, Michael, to teach her how to be a good lover. And whew, this was steamy. I listened to the audiobook (which was brilliantly narrated, by the way!) during my daily commute to and from university or work, and I got super worried that someone with ultra-good hearing could hear the sexy times playing through my headphones. 😩
Most Emotional
The Most Emotional award goes to Darius the Great Is Not Okay by Adib Khorram. Not only was it one of my favourite books of this year, but it made me weep openly on the bus. The story follows biracial Persian-American teen, Darius, and his time at Iran with his family to visit his ailing grandfather where he meets Persian teen, Sohrab, and a friendship blooms between them. This book explores mental illness and family, but the real kicker is when these two things converge, and a heartfelt, emotional, and raw discussion takes place between Darius and another character. It simultaneously broke my heart and mended it.
Most Important
The Most Important award goes to The Hate U Give by Angie Thomas. I know I'm a few years late with this book, but be proud of me! I finally read it. And it was absolutely brilliant, just as everyone said. It follows Black teen Starr, who lives in a poor neighbourhood but goes to a rich, predominantly white school, who witnesses her best friend's murder at the hands of police. This book is unsurprisingly political and explores social issues, particularly ones that disproportionately affect and harm Black communities. This is a must-read. If you haven't read this yet, make it your 2019 goal.
Most Brutal
The Most Brutal award goes to The Poppy War by R.F. Kuang. I knew, going into this, that this would be based on the second Sino-Japanese War, but I wasn't quite prepared. This book follows Rin, a war orphan who gets into the nation's elite military academy, only to discover that she has an affinity for shamanism and discovers the gods are far from dead. Chapter 21 is infamous for its graphic and brutal depiction of the consequences of war; depicting the Nanjing Massacre, a terrible massacre that some deny. The survivors' accounts and their story lives on in this book, and I hope that history never forgets what happened.
Most Laugh-Out-Loud
The Most Laugh-Out-Loud award goes to Crazy Rich Asians by Kevin Kwan. Though I wasn't a massive fan of the book overall, as a Malaysian-New Zealander, I found the representation in this book absolutely delightful. I loved that Kwan incorporated the different languages spoken in Singapore, and I read most of the book in a Singlish accent. 🤷♀️ In particular, the Hokkien and Cantonese jokes were absolutely hilarious; never in my life did I ever think I'd see the words 'ang mor gau sai', which is so crude and hilariously awful, in-text in a book! And of course, the movie adaptation of this released and, dare I say it, I thought the movie was much better than the book.
Most Relaxing
The Most Relaxing award goes to Soft on Soft by Em Ali. This year has been a challenging year for me, and when I read Soft on Soft, it was extremely timely and at a time where I absolutely needed the relaxing read. This novella eased my anxiety, took me to a safer and brighter place where I could revel in the soft, budding, and loving relationship between two fat queer women of colour. The story is slice-of-life, which is a genre that I absolutely adore, and is well-paced and such an easy read. If you ever feel stressed and want a soft read, then Soft on Soft is what I'd highly recommend.
Most Intense
The Most Intense award goes to Cross Fire by Fonda Lee. This book was the sequel to Exo, one of my favourite sci-fi books that explores a future in which aliens have colonised the earth and have made humans a subservient species. This sequel was heart-pounding. I listened to the audiobook of this and there were so many times where I held my breath. The incredible action sequences! The tension caused by personal and relational conflicts! So many high stakes! Ah, Cross Fire was absolutely brilliant, and such a memorable and fun read.
The Worst
Worst Relationship
Though I certainly had favourites and that there were relationships that I liked better than others, there isn't a relationship in a book that I'd award the Worst Relationship award. Maybe next year?
Worst Character
The Worst Character award goes to Hailey, from The Hate U Give by Angie Thomas. Hailey is one of Starr's best friends at her prestigious high school, and she was unlikeable and insufferable (which I know was the point). She was racist to her friends and refused to take responsibility when they called her out it, and she chose her proximity to power and whiteness over trying to understand and support her friends. Hailey represents the 'allies' who keep quiet when violence happens and will pretend to care but silently agrees, and play devil's advocate for the sake of being contrarian. She embodies what a friend should not be like.
I-Got-On-The-Hype-Train-and-Got-Off-At-The-First-Stop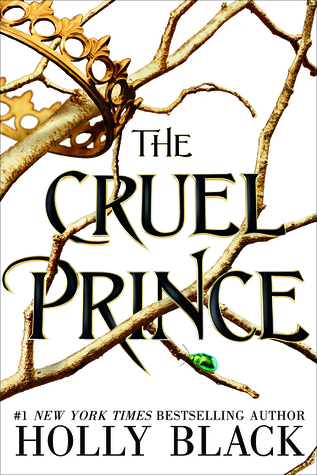 The I-Got-On-The-Hype-Train-and-Got-Off-At-The-First-Stop award goes to The Cruel Prince by Holly Black. I'm still utterly confused that this book is hailed as one of the best books in YA right now when this book contains so much unchallenged and unchecked abuse. What Jude and Cardan have is so toxic; I can understand why their relationship would be "compelling", but I struggle to understand why their ship is a thing. Cardan abuses Jude. That's it. And no one talks about how their relationship is so abusive. Did I miss something? Did my audiobook skip over a chapter? Consider me an outlier – I just don't understand the unconditional love for The Cruel Prince.
Biggest Disappointment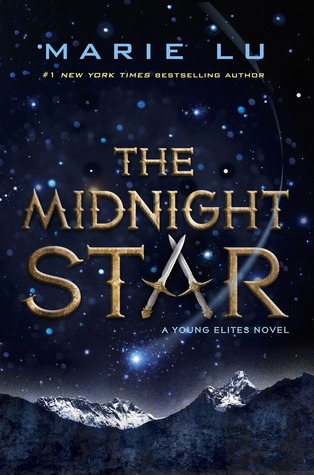 The Biggest Disappointment award goes to The Midnight Star by Marie Lu. Most of you will know how much I utterly adored The Rose Society for its brilliant character study and reminded of us of why villain origin stories are great. And then I read The Midnight Star, and it squandered all of its potential with its tedious storytelling and anti-climatic ending. The first two books were also largely plot-driven stories, so for The Midnight Star to suddenly become a character-driven story as a way of developing its characters felt a little too late. I still regard the series fondly because the first books were great, but unfortunately, The Midnight Star was not on par with the rest of the series.
Worst Book
The Worst Book award goes to The Court of Fives by Kate Elliot. The worldbuilding confusing, the story flimsy and incoherent, and the characters underdeveloped. Unfortunately, despite its interesting themes of colonialism, racism, family, and identity, and how the romance is between royalty and a commoner (which I absolutely love and am a total sucker for), nothing in this story engaged me. Chief of all problems, I found this book boring and tedious. Perhaps this is a case of it's not you, it's me, but I can't in good faith recommend this story to anyone.
The Best
Best Relationship (Romance)
The Best Relationship (Romance) award goes to The Heart Forger by Rin Chupeco. Phew, this book. THIS SHIP. As you may or may not know, I am not a shipper at all (I am way too ace for shipping). But heck, if there's any book that got me close to being a shipper, it was The Heart Forger. As the sequel to The Bone Witch, this book took it to another level. I was absolutely floored by the gorgeous romance and the development between the two characters, and when they kissed, fireworks of joy and celebration were going off in my brain. I won't say too much because the romance is a spoiler to the first book, but heck. Read this book. Read The Bone Witch just to read this book.
Best Relationship (Non-Romantic)
The Best Relationship (Non-Romantic) award goes to Front Desk by Kelly Yang. I utterly adored Front Desk, and I think it embodies everything that is good and wonderful about middle-grade novels. One of its central themes is family, and the familial relationship between Mia, the main character, and her parents was rocky at times, but utterly heartfelt and genuine. This family goes through so much together, and although sometimes things aren't always great, they stick through it, they help each other, they understand each other, and they care so much about each other. I love the Tang family, and this book so much.
Best Character
The Best Character award goes to Shae from Jade City by Fonda Lee. I think Shae might be one of my favourite characters of all time (Lan is a close second though). For reasons still beyond me, I really really connected to Shae. Maybe it was because of her brilliant character arc, maybe because I really understand why she was so reluctant returning home and to her life as part of the clan, or maybe it's because she embodies everything I aspire to be – intelligent, strong, powerful, kind. She was also flawed, which I loved, and it made her feel more human too. I can't wait to see more of her in the sequel, Jade War, and to see what she does next in the face of all her enemies and hardships.
I-Got-On-The-Hype-Train-and-AM-STILL-ON-IT!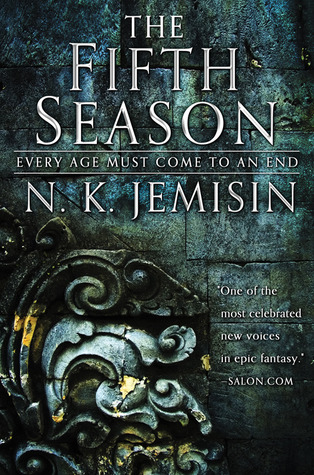 The I-Got-On-The-Hype-Train-and-AM-STILL-ON-IT! award goes to The Fifth Season by N.K. Jemisin. Everyone told me this book was awesome, and so I read it – and heck, it was awesome. I went in with high expectations, and was blown away by Jemisin's brilliant writing, genre-bending world and storytelling, and the brilliant execution of its story. This book undoubtedly lived up to its hype, and then some. One of my biggest reading goals for 2019 is to continue with this trilogy and read The Obelisk Gate, which I've heard is just as spectacular as The Fifth Season. I'm not even worried about my high expectations; I know Jemisin will deliver.
Best Book
The Best Book of 2018 award goes to Jade City by Fonda Lee. This should come as no surprise to anyone! I truly believe that reading this book changed my life for the better – urban fantasy that blends martial arts and family crime drama, that has political elements, Asian-inspired, and all about family and honour? I feel like this book was made for me and I feel like I had been waiting to read a book like Jade City. To me, this book is the 'gold standard' of a good book – great storytelling, brilliant characters, an exciting plot, and a deep and rich world. I can't wait for Jade War to release next year!
---
I hope you all enjoyed our very first Pond Awards! And now that I've shared my bests and worsts, I'd love to hear from all of you!
What were your favourite books this year?
What were the worst books that you read this year?
Do you have any books to share that fall into the Most's above? (Most Emotional, Most Brutal, or Most Intense!)