It's a new month today, and you feel like checking up with Varian today. The last time you had tea with them, they showed you some books to read for the Year of the Asian reading challenge, and they were wearing a cute panda costume! It's been awhile since, but Varian did briefly mention in your last visit that they were working on something super big and cool.

When you find Varian at their side of the pond, they're wearing something super cool – a shining suit of armour! They look great in their costume, and are holding a big broadsword in their webbed hands.

"Hello friend!" Varian greets, walking up to you. "I've been so eager to show you. What do you think? My previous costumes have all used soft material, but I thought I'd try my hand in using harder materials and something more exciting." They hold the sword out in front of you, and strike a pose like a warrior ready for battle!

You tell them what you think of their costume, and Varian beams at you. "I appreciate your honesty, friend. I think I still need to work on my colour choices. I didn't want it all to be the same shade of red. I'll improve for next time!

"What I wanted to share with you was my inspiration for this suit of armour. For the Year of the Asian reading challenge, it's all about power!" Varian pauses for a moment. "But in saying that, power isn't only expressed and embodied in physical strength, and that power can sometimes be invisible, insidious, or empowering."

You nod. Indeed! And so you settle down by their spot by the pond, and listen to what book recommendations Varian has for today.
Hello friends! Welcome to April and our fourth month of the Year of the Asian reading challenge!
I hope all of you are going well with your reading challenges so far (be sure to let me know your progress in the comments below)! In case you haven't heard, myself and three brilliant book bloggers (Lily, Shealea, and Vicky) are hosting the Year of the Asian Reading Challenge (or YARC!), a year-long reading challenge dedicated to reading Asian literature by Asian authors.
This month's prompts, to help you find some neat reads, is POWER! Power is such a fun prompt, so I'm super excited to recommend some books all about power to you all today. Not only can power be strength and might and ability, it can also be related to magic, politics, society, and even power over a dominant narrative. If you're looking for an exciting book about characters learning something about themselves or overcoming, we hope this post will be for you!
YARC's Official April Featured Books
Every month, your co-hosts of YARC will feature three books! You don't have to read the prompts, but it can be a good way to connect with other readers who are also participating in YARC and you might discover some books you might have never heard of!
And so, before I share with you Varian's recommendations for this month, here are YARC's official featured books of April 2019:
Descendant of the Crane by Joan He is probably on everyone's to-read list already – and with good reason, making it an easy and welcome choice for YARC2019. He's story follows Hesina, who is newly crowned queen and thrust into power following the sudden and mysterious circumstances of her father's death. Descendant of the Crane is definitely a book about power, grappling for power, trying to maintain power, and is one truly unforgettable book.
The Dragon Republic by R.F. Kuang is the sequel of The Poppy War and is certainly promised to have us all reeling and emotionally drained. Following the devastating consequences of The Poppy War, I have absolutely no doubt that The Dragon Republic will explore themes of power, especially the terrible consequences of someone using unimaginable power.
Empire of Sand by Tasha Suri is one I'll definitely be picking up during April! Inspired by Mughal India, Empire of Sand sounds like such an incredible story about magic, gods, power, and fighting back against powers greater than your own. I haven't read it myself, but the reviews for this book made Empire of Sand sound like an incredible read – and I have no doubt that I will enjoy this!
Are you going to be reading these books? 👀 If yes, be sure to add these to your progress trackers, TBRs, or talk about these featured books using the #YARC2019 Twitter and Instagram hashtag!
---
Varian's Recommendations!
Varian and I last recommended you all some books that had tropes in February, and it's exciting to recommend even more awesome Asian books today!
Here are four Asian books, by Asian authors, that contain themes of power.
1. When Michael Met Mina by Randa Abdel-Fattah
This is such an incredible book, and a highly recommended read if you like reading about power and themes of power. The story follows two Australian teens – Michael, a White-Australian whose parents spearhead the xenophobic and anti-immigrant 'Aussie Values', and Mina, an Afghan refugee, who meet at a rally for refugees. Not only does this book challenge stereotypical portrayals of refugees and immigrants, it also examines and scrutinises privilege, anti-Islam rhetoric, and xenophobia. When Michael Met Mina grapples with themes of power and powerlessness, and is one confronting but amazing book.
Add this book to your Goodreads!
2. An Ember in the Ashes by Sabaa Tahir
I love this series, and including this in my recommendation list is a gentle reminder to pick this incredible series up if you haven't read it yet! The series follows Laia, a Scholar and part of a people currently enslaved by the Martial Empire, and Elias is a soldier, who has doubts about his fealty to the Empire. Inspired by ancient Rome, An Ember in the Ashes is a wonderfully-written YA fantasy, but at its center, it's a story about revolution, fighting powerful and oppressive regimes and hegemony, political resistance, and colonialism. Such a great start to a series, and I highly recommend it!
Add this book to your Goodreads!
3. The Gilded Wolves by Roshani Chokshi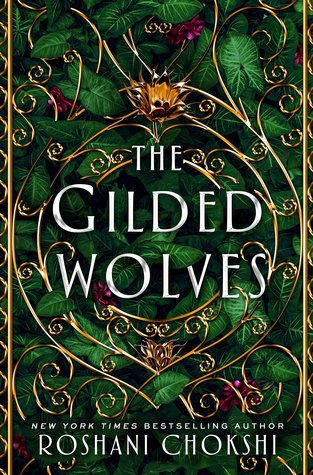 This was a recent read for me, and I thought it was so much fun – and not at all similar to Six of Crows! The first book of a series, this book follows a gang of unlikely friends who work together to acquire an ancient artefact. Not only are the characters wonderful and have their own motivations, an underlying theme across all their characterisations is that they are trying to take control and their fates into their own hands whilst wrestling with a powerful (hah!) forces beyond their imagination. There's also discourse on colonialism and colourism, and the effect these have on the characters.
Add this book to your Goodreads!
4. The Young Elites by Marie Lu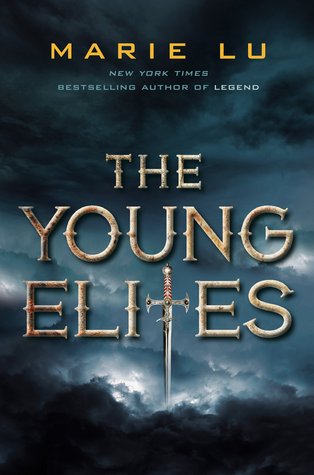 Although I wasn't a big fan of the finale, the first two books of The Young Elites were absolutely brilliant. It follows Adelina, a survivor of a blood fever that holds the incredible power of illusion. Not only is this an exciting YA fantasy with great and compelling characters – not to mention an anti-hero protagonist! – but a major theme across the books is about Adelina struggling with the weight and burdens of her immense power, and fighting for control over her powers – before they take control of her. The story is so compelling and the second book, The Rose Society, was brilliant and my favourite.
Add this book to your Goodreads!
---
Don't forget to add your links to our monthly link-up!
In case you've missed our previous recommendation posts, you can find them here:
I hope you all these Year of the Asian Reading Challenge recommendations, and I hope that you discovered a book that you want to add to your YARC reading list. As always, it's an honour and privilege to be able to share some great books by Asian authors with you all. 💛
What are you planning to read in April for YARC2019?
Are there any books here that pique your interest? What do you think you'll be adding?
Have you read any of the books recommended here? What did you think?