Welcome to Issue #30!
The trees are whispering…

Friends, welcome to another exciting week of The Pond Book News! Every Sunday, The Quiet Pond brings you a fresh issue of book news to catch you up on the week's lineup of diverse book releases, cover reveals, book news, and sometimes more! We also feature three incredible people in the book community every week, to highlight the important work that readers do in celebrating the books they love. Onward to the news!
Book Releases This Week [March 8th – March 14th]
A Phoenix First Must Burn, edited by Patrice Caldwell
Sixteen tales by bestselling and award-winning authors that explore the Black experience through fantasy, science fiction, and magic.

Evoking Beyoncé's Lemonade for a teen audience, these authors who are truly Octavia Butler's heirs, have woven worlds to create a stunning narrative that centers Black women and gender nonconforming individuals. A Phoenix First Must Burn will take you on a journey from folktales retold to futuristic societies and everything in between. Filled with stories of love and betrayal, strength and resistance, this collection contains an array of complex and true-to-life characters in which you cannot help but see yourself reflected. Witches and scientists, sisters and lovers, priestesses and rebels: the heroines of A Phoenix First Must Burn shine brightly. You will never forget them.

Authors include Elizabeth Acevedo, Amerie, Dhonielle Clayton, Jalissa Corrie, Somaiya Daud, Charlotte Davis, Alaya Dawn Johnson, Justina Ireland, Danny Lore, L.L. McKinney, Danielle Paige, Rebecca Roanhorse, Karen Strong, Ashley Woodfolk, and Ibi Zoboi.
Friends, I have been anxiously awaiting this anthology for so long now, ever since its cover was first revealed way back in January. A black girl magic anthology with that cover? And such a star-filled lineup of authors? I'm swooning. I can't wait to see this on shelves this week!
Releases on March 10. Add this book on Goodreads!
---
Harley in the Sky by Akemi Dawn Bowman
Harley Milano has dreamed of being a trapeze artist for as long as she can remember. With parents who run a famous circus in Las Vegas, she spends almost every night in the big top watching their lead aerialist perform, wishing with all her soul that she could be up there herself one day.

After a huge fight with her parents, who continue to insist she go to school instead, Harley leaves home, betrays her family and joins the rival traveling circus Maison du Mystère. There, she is thrust into a world that is both brutal and beautiful, where she learns the value of hard work, passion and collaboration. But at the same time, Harley must come to terms with the truth of her family and her past—and reckon with the sacrifices she made and the people she hurt in order to follow her dreams.
Akemi Dawn Bowman has a big reputation for writing YA contemporaries that cut straight to the heart, and I'm sure this very cool-looking book will woo both fans and new readers alike: a sweeping YA contemporary set in a circus featuring a sweet interracial romance? What a book to look forward to!
Releases on March 10. Add this book on Goodreads!
---
When You Were Everything Ashley Woodfolk
It's been twenty-seven days since Cleo and Layla's friendship imploded.

Nearly a month since Cleo realized they'll never be besties again.

Now, Cleo wants to erase every memory, good or bad, that tethers her to her ex–best friend. But pretending Layla doesn't exist isn't as easy as Cleo hoped, especially after she's assigned to be Layla's tutor. Despite budding new friendships with other classmates—and a raging crush on a gorgeous boy named Dom—Cleo's turbulent past with Layla comes back to haunt them both.

Alternating between time lines of Then and Now, When You Were Everything blends past and present into an emotional story about the beauty of self-forgiveness, the promise of new beginnings, and the courage it takes to remain open to love.
Oh, this looks like a book about female friendships: how they break apart, how they heal from hurt, and put themselves back together again, and that already feels so… compelling. I don't think I've read a lot of books that focus specifically on the hills and valleys of platonic relationships—which is a shame, because so much of my life has been defined by the friendships I've shared with people and how they grow and wane over time! Definitely interested in picking this up sometime in the near future.
Releases on March 10. Add this book on Goodreads!
Book News
Cover and Title Reveal: A Sky Beyond the Storm by Sabaa Tahir
It's here! It's finally here! The long-awaited finale to the Ember series is alive and thriving in the world, and I'm so delighted that it's getting so much attention in reader circles. I still need to pick up the first book, but I hope whatever's in store will live up to the legacy of what Sabaa Tahir has crafted!
---
Cover Reveal: Ties That Tether by Jane Igharo
Friends, this cover is so pretty! I love the pattern used here—I think it accentuates the more simplistic illustration style the cover is rendered in, and makes it that much more attractive. We also love our black girls in our books front and center!
---
Cover Reveal: Daughter of Smoke and Bone series by Laini Taylor, anniversary editions
I have recently been informed that I should really really really pick up this series because it contains so many of my favorite things, and this new cover series makes me feel transcendent. You probably don't need me to gush about how incredible this all looks already, so I shall leave you to bask in it for a while more.
---
Cover Reveal: Bestiary by K-Ming Chang
I am so, so excited to be discovering more Asian diaspora poetry, and K-Ming Chang's book has been one that I've been eyeing for a while! This is such a cool cover (the bones!!) and I can't wait to read this come release date.
---
Book Announcement: A time-bending love story forthcoming from Shanna Miles
FRIENDS, how show-stopping does this premise sound? Romance spanning multiple lifetimes is absolutely my thing, several times over, and I am elated to be getting this story from a diverse author. Soon!!
---
Book Announcement: Nafiza Azad's fierce, feminist YA fantasy
In the Pond we absolutely adore narratives surrounding the solidarity of women, all fierceness and blood and compassion. Nafiza Azad has grown to become a quick favorite in the community already, and I can't wait to see her take on a feminist fantasy like this!
---
Book Announcement: YA romance comedy surrounding a pinball arcade by Eric Smith
This sounds ADORABLE, and I love the retro vibes already built into the pitch! An enemies-to-lovers contemporary romance surrounding the themes of nerdiness and (quite possibly!) gentrification is such a compelling premise, so keep your eyes out for more news on this book!
---
Book Announcement: Spooky small towns and beekeeping farms from Erin A. Craig
Sometimes there are just book announcements that you don't even really have the words to respond with, you just hold your phone to your chest, grinning like an idiot, and quietly mark down yet another book to anxiously await in the year to come. This announcement is one of those books.
---
Book Announcement: Dark magic forests and fat queer protagonists by Sarah Hollowell
QUEER FAT HEROINES! In a YA fantasy with spooky, magical forests and mistrustful adult figures! This book sounds like it was carefully tailor-made to hit all my "I WANT THIS" buttons, and fall 2021 is FAR too long a wait for a premise this good already. Please if any of you reading this has invented time-travel already, just fast-forward me to the day when I can hold this book 😭
---
Book Announcement: Japanese-set dark fantasy starring shinigami and goddesses of death forthcoming from Kylie Lee Baker
More Asian-inspired fantasies! Shinigami and goddesses of death? A historical Japanese setting? Friends, these announcements feel like they were meant to rend me both heart and soul. 2021 is already shaping up to be such a good year for diverse books, and we aren't even a third of a way into 2020 yet!
Book Community Spotlight
Book blogger: Veronica at moon & coffee books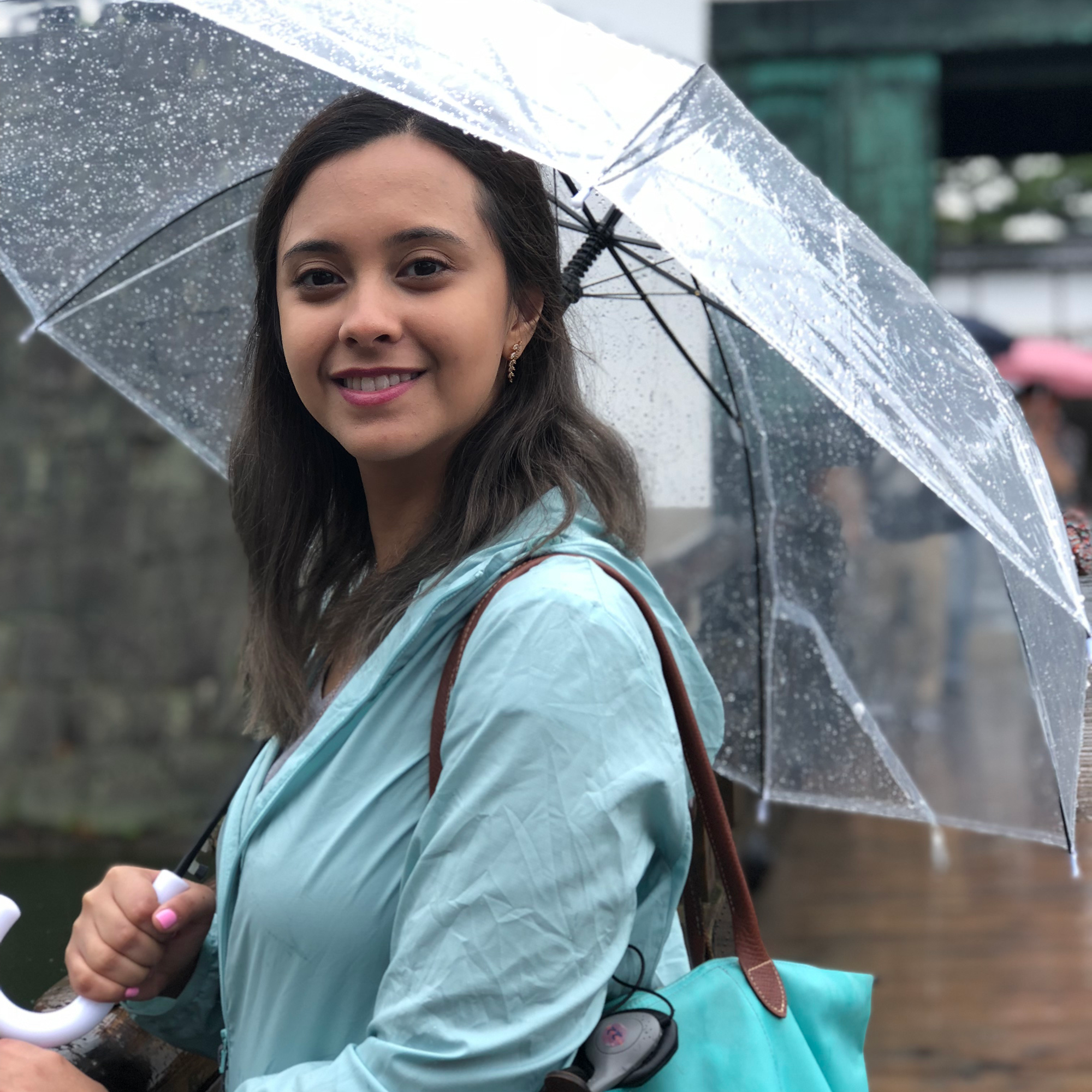 I loved Veronica's blog the moment I first laid eyes on it: the clean, sleek layout, the beautiful and simple headers, the ease with which Veronica seems to navigate all her wonderful reviews of diverse books and quick wrap-up's of her life in general. I loved reading her ownvoices reviews of The Wolf of Oren-Yaro and The Never Tilting World, both by Filipino authors! I think ownvoices reviews are so instrumental to read as fellow book-lovers, especially to understand the cultural context behind books we might not necessarily completely grasp on a first reading—and Veronica's blog is an excellent, trustworthy starting point.
Follow Veronica on her book blog, Twitter, and bookstagram!
---
Bookstagrammer: Vanshika at vanshikasbooks
Sometimes, I like using this spot in the newsletter as a gateway to introduce some truly amazing bookish people, not necessarily for the platform they are included in, but for the work they do in general for the community. Vanshika is definitely one of these people. Her bookstagram is breathtakingly lovely and stunning, and definitely worth a follow—but they are also a very active advocate on other social platforms as well! This photo in particular is so gorgeous to me, from that lovely dress to the flowers to Sandhya Menon's amazing book. As an author, Vanshika also currently has a queer story in an non-profit anthology out now !hat you can check out as well!
Follow Vanshika on their bookstagram, Twitter, and book blog!
---
Booktuber: Trinh at trinhsformerz
Trinh is a Vietnamese, pansexual booktuber, who I also believe is an immigrant! We love love love diverse bookish people out here making it in the community. Her videos are bubbly and fun to watch, and the lineup of books Trinh talks about on her channel are also from a very good diverse pool of authors and genres! She recommends some truly excellent picks in her top 20 TBR for the year (including favorites here at the Pond like C.B. Lee's Not Your Sidekick and Elizabeth Acevedo's With the Fire on High). If you are looking for a fun, light-hearted video to know Trinh better, she also made a 10 fun facts video about herself that's pretty cool too!