Our Friend is Here! is a guest feature at The Quiet Pond, where authors, creatives, and fellow readers, are invited to 'visit' the Pond! In Our Friend is Here! guest posts, our visitors (as their very own unique character!) have a friendly conversation about anything related to books or being a reader — and become friends with Xiaolong and friends.

Pride Month is a month-long event at The Quiet Pond, where during the month of June, queer authors and bookish content creators are invited to celebrate being queer, queer books, and their experiences of being a queer reader. Find the introduction post for Pride Month at The Quiet Pond here.
During the month of May, I invited an array of Asian authors and content creators to talk what being Asian means to them and how that intersects with literature and books. For Pride Month and our ongoing celebration of queer identity and queer experiences, it feels right to bring the two together and celebrate queer Asian books.
I am incredibly delighted to have two incredible Asian readers visiting us at the Pond today! I love and admire what they do, and I am excited to share the book recommendation piece that they worked on together just for my Pride Month series. We have May, Thai book blogger behind Forever and Everly, and Zhui Ning, Malaysian editor extraordinaire visiting us as an elephant wearing a caparison with bisexual flag colours and a duck wearing funky glasses and a guanyin pendant.
All of you know how much I love recommending books to people, so you can imagine how excited I am to share what May and Zhui Ning have put together! Many of the books that they recommend are books I've read – and I can attest to how awesome they are. However, before I share with you all their recommendations, I'd like to introduce you all to the amazing work that they do.
---
May, Book Blogger Behind Forever and Everly
You may have seen May on Goodreads, but if you are not familiar with May's book blog and the amazing things that she does, then you're in for a treat! If you're looking for a book blogger to follow who writes in-depth book reviews that are both informative and have so much character (I especially love May's review for The Henna Wars!), really good book recommendations for diverse reads, and wrap-up posts (see: May's Moments of the Months), then you'll love May's blog.
In fact, for Pride Month, May compiled an amazing list of books by queer authors of colour about queer people of colour! I loved this list, and it features some of my favourite books, such as The Weight of the Stars, Black Flamingo, and Darius the Great is Not Okay.
Moreover, May is the organiser of the Book Blogger Awards – an annual blogger-run award – alongside Marie from Drizzle and Hurricane Books! Book awards are a wonderful way to recognise the amazing work that book bloggers do, but are also a lot of work – I admire May so much for putting this together. If you haven't voted yet, take a moment to nominate your favourite book bloggers!
---
Zhui Ning, Writer and Editor
Zhui Ning's website is down at the moment, but the moment it's available, be sure to visit her website if you're ever in need of editing services or if you need a sensitivity reader (she can give feedback on being part of South-East Asian Chinese diaspora, ace and biromantic sexualities, multilingualism, and code switching)!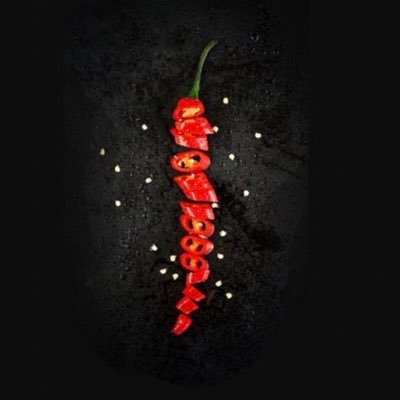 Zhui Ning is also the co-founder of Lazy Native, a theatre collective that champions urgent and subversive Southeast Asian narratives! You can keep up with their latest work and their latest productions on their Instagram.
---
May and Zhui Ning's Favourite Queer Asian Reads!
Being a queer person of color can often be a very alienating experience. I don't feel welcome as a queer person in Asian places, but I also don't feel welcome as a person of color in queer spaces. So seeing books where not just one of these identities is represented, but both—and specifically Asian, like me—means a lot to me. I especially love seeing queer Asian rep in YA, as someone who is still a teen, and here are a few of my favorites:
May's recommendations
Darius the Great is Not Okay by Adib Khorram
This book is one of my favorites, and everyone who talks about Ari and Dante should absolutely pick this one up. It follows a biracial Iranian, gay, fat boy named Darius as he struggles to deal with his Persian identity and depression as he visits Iran for the first time. It is so, so beautifully written, with emotional and powerful messages about being okay, family, and friendship, and I definitely shed more than a few tears while reading it. While being gay isn't a big part of the plot and there isn't a romance, I'd argue that these things make it stronger—it's enough for queer characters to exist casually, without having to be in a romance, and that doesn't make their queerness any less valid.
When the Moon Was Ours by Anna-Marie McLemore
Anna-Marie McLemore is one of my all-time favorite authors—I've loved all the books I've read from them so far, and their prose is probably the most gorgeous I've read in YA! When the Moon Was Ours is my favorite book from them, and it follows Sam, a Pakistani trans boy, as well as Miel, a queer Latinx girl, battling against a group of sisters wanting to take from Miel what isn't theirs. It's a beautiful story about self-acceptance, especially for Sam as a trans boy, and like with every Anna-Marie McLemore story, every word is infused with magic and you're captivated by the book from start to finish.
The Henna Wars by Adiba Jaigirdar 
This was just recently released, and if you can get your hands on it, please do! It's a contemporary romance that follows Bangladeshi lesbian Nishat as she deals with her family's dismissal of her sexuality, a crush on an old childhood friend, and a business competition resulting in the appropriation of her culture. The romance is beautifully sweet, and I also adored Nishat's relationship with her sister, but I think what I loved most of all is how Adiba Jaigirdar captures the QPOC—the queer Asian—experience so well, especially with immigration in the picture.
Not Your Sidekick by CB Lee
I know this book is one CW also loves, and she was part of the reason why I picked it up! It's close to my heart as a Southeast Asian bisexual person, because Jess, the main character, is a Chinese-Vietnamese bisexual girl. As the daughter of two superheroes, she struggles with feeling like she isn't enough because she lives in the shadows of her family. It felt pretty epic to see someone like Jess exist in a superhero world, I'll be honest, and I just really, really loved watching her romance with another girl bloom. Though I may have had a few objective issues with it, the amount of fun I had and the amount of joy I felt while reading it overpowered that! 
Summer Bird Blue by Akemi Dawn Bowman
Akemi Dawn Bowman's debut, Starfish, meant a lot to me because of the way she discussed the concept of being Asian and how it affects the way you see yourself, and I didn't expect that I would also relate to this book—but over its aromantic-spectrum/asexual representation. There were little things included that resonated with me, and I loved reading about Rumi's questioning process. It's a deeply beautiful and sad book, following Rumi's journey with grief after the death of her sister, but I loved it so much.
Zhui Ning's recommdantions
I am continually blown away by the queer Asian stories that have come out in the last few years, especially in my favourite genre of SFF. They are all rich and different and each so entertaining and ground-breaking in their own ways, and as a queer Asian reader I am delighted and hope each one paves the way for more in the future. These are a handful of my favourites:
IN THE VANISHERS' PALACE by Aliette de Bodard
It is branded as a dark F/F retelling of Beauty and the Beast, where they are both women and the Beast is a dragon, but that is the least of what In The Vanishers' Palace is. In a post-apocalyptic world with Vietnamese influences, rural scholar Yên offers herself up to the dragon Vu Côn to repay her village's debts. She is taken to the Vanishers' Palace, where they navigate its dangerous, fantastical corridors, raise Vu Côn's two children, and slowly start to fall for each other. The jailer/victim dynamic in Beauty and the Beast style stories isn't usually my thing, but agency and choice are foundational in this story. I found myself growing to love Yên and Vu Côn as they acknowledge the unhealthy setup and go on a journey to negotiate consent and power dynamics together. I was also fascinated by the world de Bodard has created, which has been ruined by the mysterious Vanishers and yet still brims with hope and people trying to heal the earth and each other. The language is beautiful and atmospheric, the queer characters are plentiful and varied, and it enchanted me for the rest of de Bodard's work.
THE BLACK TIDES OF HEAVEN by JY Neon Yang
The first in Yang's Tensorate novella series, The Black Tides of Heaven follow Akeha and Mokoya, the twin children of the authoritarian Protector, who become entangled in their mother's political schemes and begin to resist her from within and without the system. The Tensorate world is multicultural and multi-layered, rich with Malaysian/Singaporean cultural influence and built with a magical system called slackcraft. People are born genderless and use they/them pronouns until they come of age and confirm a gender of their choosing – an unapologetically queer detail that folds into the wider world-building. A part of me giggles in delight every time a character uses the local swear word, taken from Hokkien dialect. The series is a gorgeous blend of wild imagination and the myriad cultures I grew up with, and it reads like coming home.
FIERCE FEMMES AND NOTORIOUS LIARS: A DANGEROUS TRANS GIRL'S CONFABULOUS MEMOIR by Kai Cheng Thom
This is a coming of age story like nothing else. I was caught by the title, and from the first page I was falling in love with its fairy tale magic. The unnamed protagonist is a young, trans, Asian girl, an unreliable narrator and martial arts expert, who runs away from an abusive and miserable home. She arrives at the glamorous City of Smoke and Lights, where she forms families of choice with a community of fierce fabulous trans femmes. The book does not flinch away from the difficulties of lived experience as a trans woman: the protagonist takes us through dealing with transphobia, misogyny, police brutality, and the violence of revolution and resistance, but also glitters with adventure, hope, and connection. The characters are furious, dangerous, and ready to fight for the worlds they want to see. There is no simplified cis-friendly story to be found here, only the fragmentary shards of defiant, truthful dreams.
NINEFOX GAMBIT by Yoon Ha Lee
One of the smartest, most complex reads I have ever seen in science fiction. The story focuses on captain Kel Cheris, a disgraced soldier who must recapture the nigh impenetrable Fortress of Scattered Needles to redeem herself in the eyes of the Hexarchate. To do this, she downloads the consciousness of mad genius and traitorous general Shuos Jedao, who now rides her shadow and might betray her at any moment. There are space battles, mind games, and technology like magic. Both Cheris and Jedao are queer as hell and their dynamic is riveting. I do not think there is a single cishet character in the entire book. I will warn that there is a steep learning curve as we are thrown immediately into a military deep-space quantum universe, but Lee's intricate world-building is utterly immersive and making sense of it all is its own thrill. It takes work, but this story and its sequels are worth the effort.
THE EMPRESS OF SALT AND FORTUNE by Nghi Vo
This is a lush debut novella about empire, memory, and forgotten voices. Told through a frame narrative, nonbinary archivist Chih and their bird companion Almost Brilliant are carefully collecting stories while a new Empress ascends the dragon court. Along the way to the capital, they rest by a lake and share in the memories of an elderly woman called Rabbit, who once served the previous Empress In-yo in her rise to power overthrowing a patriarchal empire. The Empress of Salt and Fortune unravels lost histories and focuses on queer and female Asian voices across generations. This is not a story about chosen ones, but instead about the ones who quietly, continuously do the work that matters, and those who remember them after. It is a short and satisfying read, brimming with elegant prose and poignant moments. I cannot wait to see what comes next from Vo.
Combined recommendation:
GIRLS OF PAPER AND FIRE by Natasha Ngan
In a world where demons reign as the highest caste and humans are on the bottom rung, Lei is taken to the palace as one of the Demon King's Paper Girls, to serve as his concubine. There she falls in love with Wren, a warrior and Paper Girl, and together they must stand against court intrigue and the King's darkness. 
May: This was the first book I read with two sapphic Asians in love with each other, and I can't describe how much it meant to me. I loved their romance because it was just so delightfully sweet, but also because they wouldn't let anyone get in the way of their relationship and fought to stay together in a world that wanted to push them apart. The other themes and messages about oppression and knowing your worth were beautifully written as well, and reading this book felt like a hug, because it was full of Asian cultures that made me feel like I was home.
ZN: There's a dazzling blend of Asian cultures in Ngan's world (with Southeast, East, and South Asian influences) and angsty, sapphic Asian romance. As a Malaysian, it always warms me to see writers with Malaysian heritage on the book scene, especially with stories that draw on local influences. Ngan explores some dark themes in this book regarding trauma, misogyny and psychological abuse from people in power, and it was beautiful to see Lei and Wren and many others resist this in different ways, and to choose each other and something better beyond the darkness. I am also weak for beautiful covers and this book has a gorgeous one!
---
About May
May is a Thai teen book blogger and reviewer. She's an enthusiast for QPOC, sapphics, and morally grey girls in books, but beyond reading, she enjoys writing, dance, language, and music! If she isn't drowning in schoolwork, you can find her burying herself in Netflix shows, indulging in Thai food, or blogging at Forever and Everly.
Find May on: Blog | Twitter |  Instagram | Goodreads
---
About Zhui Ning
Zhui Ning Chang is a queer Malaysian editor, sensitivity reader, and theatre practitioner. Her days are spent making and watching theatre and performance, and her nights writing and dreaming about dragons and spaceships. Across all fields, her work is driven by decolonial ideas, alternate histories/futures, and the promise of magic. Zhui Ning edits on a freelance basis, with a specific focus on genre fiction and supporting works by writers from underrepresented backgrounds.
She is based between the UK, Singapore, and Malaysia and has made timezone juggling an art form. In her free time, she paints, makes jigsaws, and watches wuxia dramas.
Find Zhui Ning on: Twitter | Website
---
How cool was it to have such two amazing queer Asian creators visit us at the Pond today for Pride Month? I hope you all found some new books to add to your to-read lists – I most certainly have, and am really excited to give Ninefox Gambit a go! – and that you will endeavour to diversify your reading and read these awesome stories.
A huge thank you to both May and Zhui Ning for giving their time to write this book recommendations post and contribute to our Pride Month series! It was a privilege to have them both – thank you!