Our Friend is Here! is a guest feature at The Quiet Pond, where authors, creatives, and fellow readers, are invited to 'visit' the Pond! In Our Friend is Here! guest posts, our visitors (as their very own unique character!) have a friendly conversation about anything related to books or being a reader — and become friends with Xiaolong and friends.

Our Friend is Here: Black History Month Edition is a month-long event at The Quiet Pond during the month of February, where Black authors are invited to celebrate being Black and Black books! Find the introduction post for Black History Month here.
Young adult books that center on friendships have my whole heart. I love seeing characters fall in love and discover the joy and heartbreak and beauty of romantic love for the first time, especially those falling in love are teens of colour. But, I also do love the occasional book that centers entirely on a friendship, such as Piecing Me Together and The Black Veins. And if you are like me and are craving stories about friendships too, then you are in for a treat: because we have a friend visiting us today for Black History Month who wrote a book entirely on friendships.
Today, I have Daven McQueen, the author of The Invincible Summer of Juniper Jones visiting us today for Black History Month! The Invincible Summer of Juniper Jones is a young adult coming-of-age historical fiction set in 1950s Alabama and follows Ethan Jones, a biracial teen, and his transformative summer and his friendship with Juniper Jones. The Invincible Summer of Juniper Jones sounds breathtaking and hard-hitting, and I cannot wait for you all to read my interview with Daven about her stunning book. Daven visits us at the Pond today as a lavender cat, wearing a red plaid scarf and round glasses!
First off though, I have the pleasure of introducing you all to her book, The Invincible Summer of Juniper Jones!
The Invincible Summer of Juniper Jones by Daven McQueen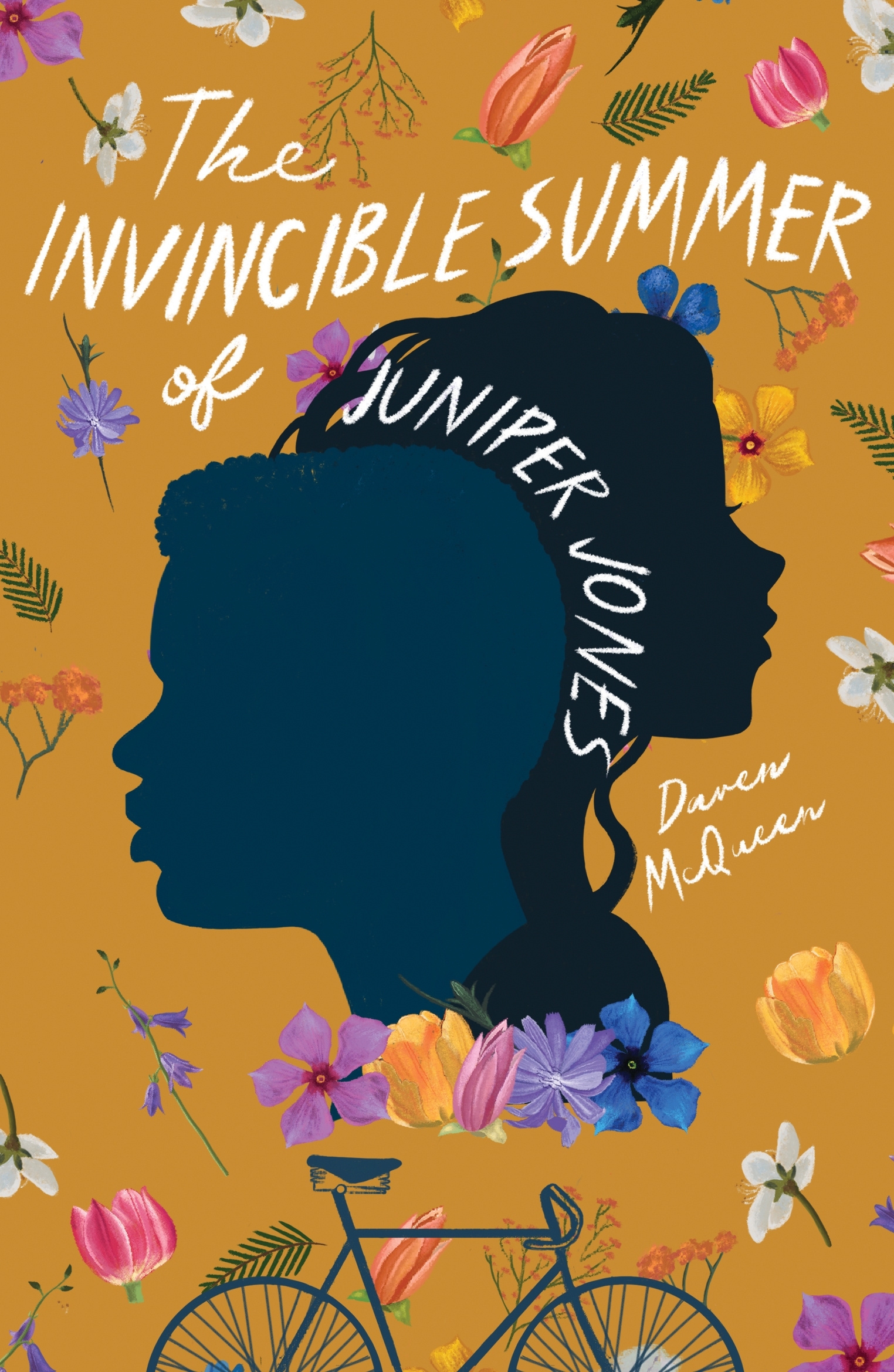 It's the summer of 1955. For Ethan Harper, a biracial kid raised mostly by his white father, race has always been a distant conversation. When he's sent to spend the summer with his aunt and uncle in small-town Alabama, his Blackness is suddenly front and center, and no one is shy about making it known he's not welcome there. Except for Juniper Jones. The town's resident oddball and free spirit, she's everything the townspeople aren't―open, kind, and full of acceptance.

Armed with two bikes and an unlimited supply of root beer floats, Ethan and Juniper set out to find their place in a town that's bent on rejecting them. As Ethan is confronted for the first time by what it means to be Black in America, Juniper tries to help him see the beauty in even the ugliest reality, and that even the darkest days can give rise to an invincible summer.

Daven McQueen's Juniper Jones is a character for all ages in this sweet coming of age story set in 1950s Alabama.
Goodreads | Indiebound | Bookshop | Book Depository | Wattpad
Author Interview: Daven McQueen
CW: Hi Daven! A big and warm welcome to The Quiet Pond – it's so good to have you here visiting us today. For our friends out there who may only be meeting you for the first time, can you tell us a little bit about yourself?
Daven: Hi CW, super excited to be here! I'm Daven, and I'm a writer living in Boston, MA. My first book, THE INVINCIBLE SUMMER OF JUNIPER JONES, came out in 2020 in a mid-pandemic whirlwind that still kind of feels like a fever dream. When I'm not writing I'm usually embroidering, sewing, watching The X-Files, or tweeting incessantly.
CW: Your book, The Invincible Summer of Juniper Jones, is a historical coming-of-age story. Can you tell us more about what your story is about and what inspired you to write it?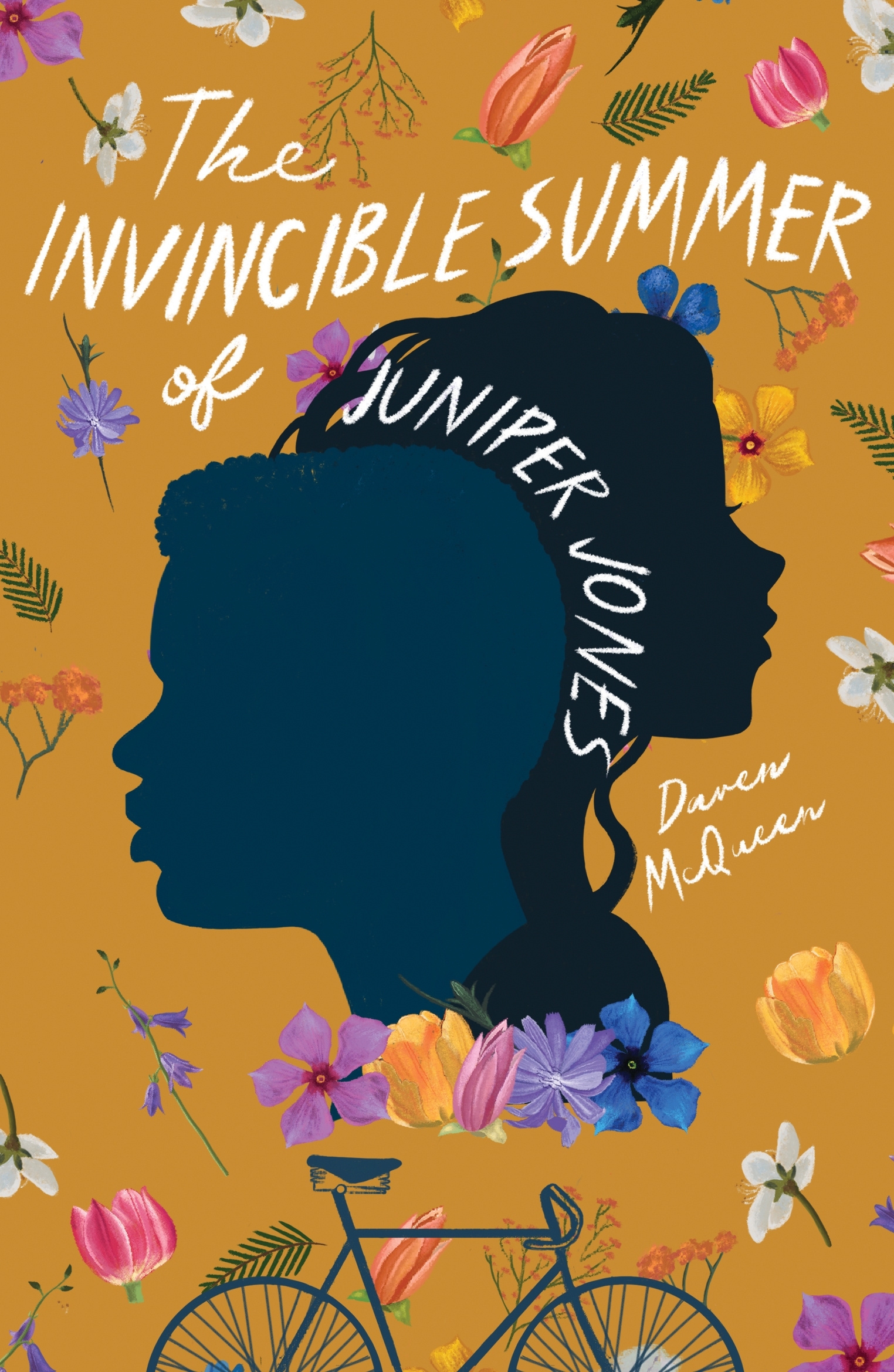 Daven: INVINCIBLE SUMMER is about a biracial Black teenager, Ethan, who gets in trouble at school and is sent by white father to spend the summer with his aunt and uncle in their small town. It's set in the Jim Crow south, and the story deals pretty heavily with racism, anti-blackness, and coming-of-identity. But it's also about a deep, important friendship between Ethan and Juniper Jones, a local girl who becomes Ethan's partner in adventure.
This story really started with the title, which comes from an Albert Camus quote that I encountered online as a teen: "In the depths of winter, I finally learned that within me there lay an invincible summer." The idea of an invincible summer stuck with me, and the pieces fell together as I thought about what I wanted to write — historical fiction, set in a small, lakeside town, biracial Black protagonist, friendship. It was my NaNoWriMo project back in 2014 and developed into its current form over the years.
CW: The story takes place in the 1950s Alabama – why did you choose this specific time period and place? And what advice do you have for writers who want to write historical fiction?
Daven: When I started writing this story, I was fresh out of a U.S. history class and frustrated by how little we'd focused on Black history in general, but specifically Black history in the early- to mid-20th century. I was interested in writing about the Jim Crow era in Alabama because cities like Birmingham and Montgomery were and are important sites in the struggle for Black liberation, but didn't want my story to be too much in that specific spotlight. I wanted to use the setting, separate from major historical events, to explore what kid's experience might have been during that time.
My biggest advice to folks writing historical fiction is to research — and not just research the era, but research what you even need to research about the era. There was so much I didn't know about life in the fifties that I learned for this story, from big considerations like what location mobility looked like for Black people during a time of deep segregation and sundown towns to small details like the fact that suitcases didn't have wheels. It can feel like a lot of work, but once you've done the research it's so fun to know the time period so well that you feel like you're living in it as you write.
CW: The Invincible Summer of Juniper Jones centers on a friendship, rather than a romantic relationship. What was your thought process behind this decision, and what do you hope to convey with Juniper and Ethan's friendship?
Daven: I LOVE friendship and I wanted to celebrate it. I love a romantic subplot as much as the next person, but I think platonic relationships can be so important and intimate and loving and I wanted that to be on full display in this book. It wasn't even really a decision — I mostly write non-romantic plots, and the idea of Ethan and Juniper being best friends was clear to me from the start. I really want to show that platonic love is beautiful and can make a complete, meaningful story on its own.
CW: The main protagonist of The Invincible Summer of Juniper Jones, Ethan, is biracial, and his biraciality is a huge focus of the story. What was the 'place' you were writing from when you explored race in the book?
Daven: I'm biracial (Black and Southeast Asian), and until writing this book I'd never written a Black biracial character, and, honestly, had been so inundated with white stories growing up that I mostly wrote white protagonists. When I started the project initially at seventeen, I was really coming from a place of experiencing a coming of age and identity myself — trying to make sense of race and racism and Blackness and biraciality through this story and through Ethan as a character. Rewriting and editing INVINCIBLE SUMMER years later, it was still some of that but also a reflection of how I'd grown into my identity and what I wish I'd known as a teenager.
CW: What's next for you? And is there anything that you're working on and you can give us a hint about?
Daven: So many ideas, so little time! My current WIP is about queer Filipino-Americans fighting monsters from Philippine mythology and to be honest I haven't been super motivated to write recently but I'm excited for when I am! I also adore YA and want to continue writing in the space, but I also have some literary contemporary fiction ideas that I'm hoping to explore soon too.
CW: Last question, and it's a question I like to ask all of our friends visiting! What is a food that reminds you of 'home' – wherever or whoever that may be?
Daven: I love this question. Not to be a totally basic and predictable person who's originally from California, but nothing says home like my In-n-Out Burger order: a double-double with no onions, mustard-fried with no pickles, well-done cheese fries, and a chocolate shake.
About the Author
Daven McQueen is a queer Afro-Filipino author who writes about identity, deep friendship, and growing up. Originally from Los Angeles, Daven grew up sharing their writing in online communities and went on to study creative writing in college. Their first novel, THE INVINCIBLE SUMMER OF JUNIPER JONES, was released in June 2020. They live in Boston with their cat, Nico, where they've spent quarantine writing, crafting, cooking, and working their day job in communications at an education non-profit.