Our Friend is Here! is a guest feature at The Quiet Pond, where authors, creatives, and fellow readers, are invited to 'visit' the Pond! In Our Friend is Here! guest posts, our visitors (as their very own unique character!) have a friendly conversation about anything related to books or being a reader — and become friends with Xiaolong and friends.

Our Friend is Here: Black History Month Edition is a month-long event at The Quiet Pond during the month of February, where Black authors are invited to celebrate being Black and Black books! Find the introduction post for Black History Month here.
I love seeing Black young-adult fantasy stories, especially when there's Black Girl Magic written by Black authors. Books like A Blade So Black and Amari and the Night Brothers, two of my favourite fantasy stories that feature Black girls as heroines who grapple with and weird extraordinary power, are stories I love reading. If you love the sound of these stories too, then I'm really excited to share with you all today's wonderful author interview, whose line of incredible work have brought readers interesting and powerful Black magical girls.
Today, I have the absolute delight of having Sarah Raughley, author of The Effigies series and upcoming The Bones of Ruin! If you sound of a story about a teen who is imbued with incredible fire power when one of four Effigies, girls who can control an element, dies, and is tasked to protect the world from Phantoms, beings made of nightmares – then I think you'll love The Effigies. Whereas, if you love historical fantasies, and a story about an African tightrope dancer who can never die, then be excited with me for The Bones of Ruin!
Sarah visits us today as a tiger wearing glasses – I could not be more excited to share with you the interview that I did with her for Black History Month. But, before we dive right in, let's talk a little bit about The Bones of Ruin, which releases in September later this year!
The Bones of Ruin by Sarah Raughley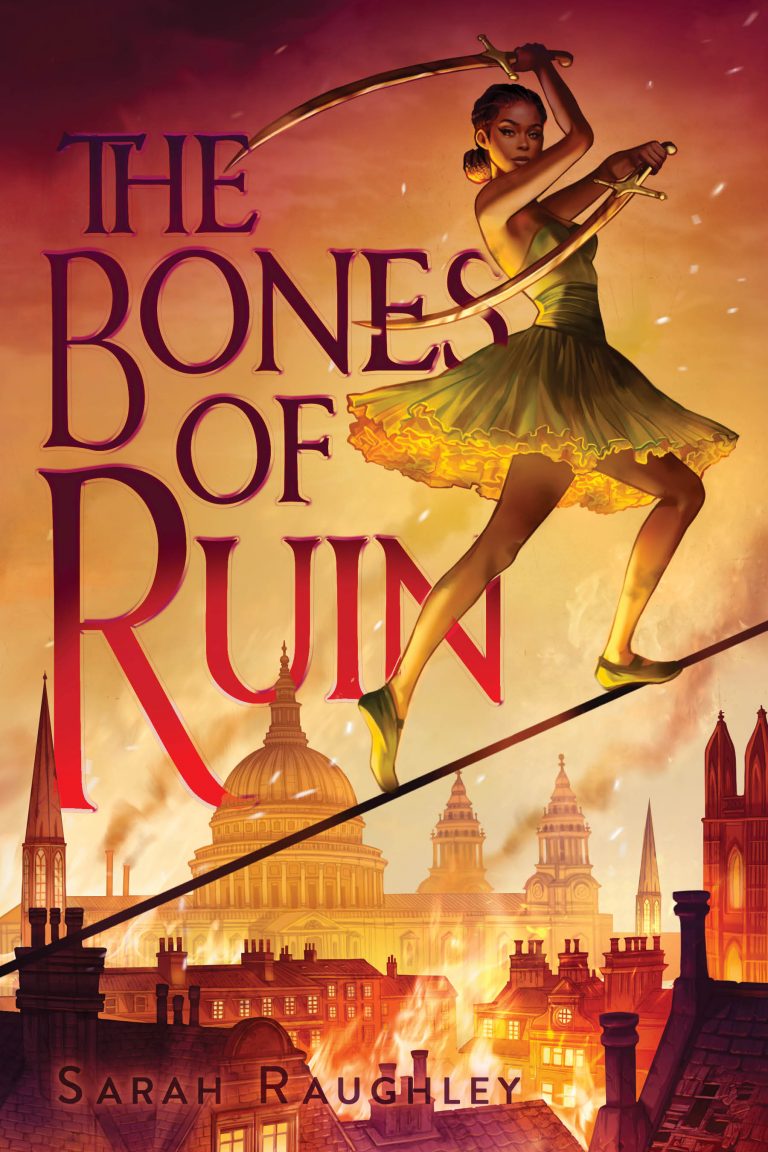 As an African tightrope dancer in Victorian London, Iris is used to being strange. She is certainly a strange sight for leering British audiences always eager for the spectacle of colonial curiosity. But Iris also has a secret that even "strange" doesn't capture…​

She cannot die.

Haunted by her unnatural power and with no memories of her past, Iris is obsessed with discovering who she is. But that mission gets more complicated when she meets the dark and alluring Adam Temple, a member of a mysterious order called the Enlightenment Committee. Adam seems to know much more about her than he lets on, and he shares with her a terrifying revelation: the world is ending, and the Committee will decide who lives…and who doesn't.

To help them choose a leader for the upcoming apocalypse, the Committee is holding the Tournament of Freaks, a macabre competition made up of vicious fighters with fantastical abilities. Adam wants Iris to be his champion, and in return he promises her the one thing she wants most: the truth about who she really is.

If Iris wants to learn about her shadowy past, she has no choice but to fight. But the further she gets in the grisly tournament, the more she begins to remember—and the more she wonders if the truth is something best left forgotten.
Goodreads | Indiebound | Bookshop | Amazon | Book Depository
Author Interview: Sarah Raughley
CW: Hello Sarah! A warm and excited welcome to The Quiet Pond! Thank you so much for visiting us; we're so happy to have you here. For our friends who may only be meeting you for the first time, can you tell us about yourself?
Sarah: Sure! Hi everyone! My name's Sarah Raughley. I'm an author, columnist and academic. While currently a member of The University of Ottawa's Human Rights Research and Education Centre, I'm also a radio pop culture columnist on CBC's Here and Now Toronto with Gill Deacon and have written for publications such as Teen Vogue, Zora Magazine by Medium, The Washington Post, Quill & Quire, Chatelaine and CBC Arts. I've got a PhD in English and I write mostly SFF Young Adult books!
CW: Your newest book, The Bones of Ruin, comes out later this year – congratulations! What inspired The Bones of Ruin and what is something that readers can look forward to?
Sarah: Well, I was inspired by looking around and realizing that there just isn't a lot of 19th century England stories that features—or centers—non-white characters. There's a lot of history there that's buried in mainstream media that I wanted to explore. In The Bones of Ruin, you can expect a kick-ass African tightrope dancer, lots of supernatural fighting, sexy scenes and an intriguing lore!
CW: You mention here that The Bones of Ruin is The Greatest Showman meets X/1999 – and that's a mix I'm really looking forward to! How did you draw from elements of both of these stories, and how did you make the story your own?
Sarah: You see a bit of the main character, Iris's life as a tightrope dancer in the circus. It's a refuge of misfits, so to speak. And the tournament she ends up in is also a place for misfits – except this time, they're being used by the elite. Anyone who's read X/1999 will know it's a battle between supernatural players while the apocalypse looms. Sounds familiar?
CW: Your first series, Effigies, is a YA science-fiction fantasy published between 2016 and 2018. How do you think your writing has grown since your other series? And how does the writing in The Bones of Ruin diverge from the Effigies series? 
Sarah: I think my writing has definitely gotten a lot better. The lore and worldbuilding is stronger as is the characterization. The feelings and emotions pack a stronger punch. The Bones of Ruin of ruin I'd say is more adult in terms of how it deals with love and sexuality and tackles darker themes. I'd love to think that I'll continue to grow as a writer as I continue on with my career.
CW: Reflecting on your author journey during 2016 – 2018 when Effigies was your latest series, what advice would 2021-Sarah give to 2010's Sarah? (And what is some advice you'd impart to new authors?)
Sarah: Just write. Don't worry if the big stuff doesn't happen right away. It's not a race, it's a marathon. And you're good at what you do so never feel discouraged.
CW: You're an anime and role-playing games (RPG) fan (me too!) and I love that you draw inspirations from both of these mediums. What is something that you think anime and RPGs do really well that mainstream media could do better? (Also, what's your favourite anime and RPG of all time, and why?)
Sarah: I think the action and visuals of anime and RPGs are top tier as well as the ability to handle many characters and weave together many different plotlines and character motivations. My favorite anime changes constantly. Right now it's The Rose of Versailles…or maybe it's Princess Tutu? My favorite RPG series is Final Fantasy!
CW: Thank you so much for joining us today, Sarah! My last question is a question I like to ask of all of your guests who visit: What is a food that reminds you of 'home' – wherever or whoever that may be?
Sarah: Jollof rice! It's a food eaten by a lot of Nigerians. It was always the 'special rice' you eat when you want to eat something a tier up from regular white rice and stew. I love it and always will!
About the Author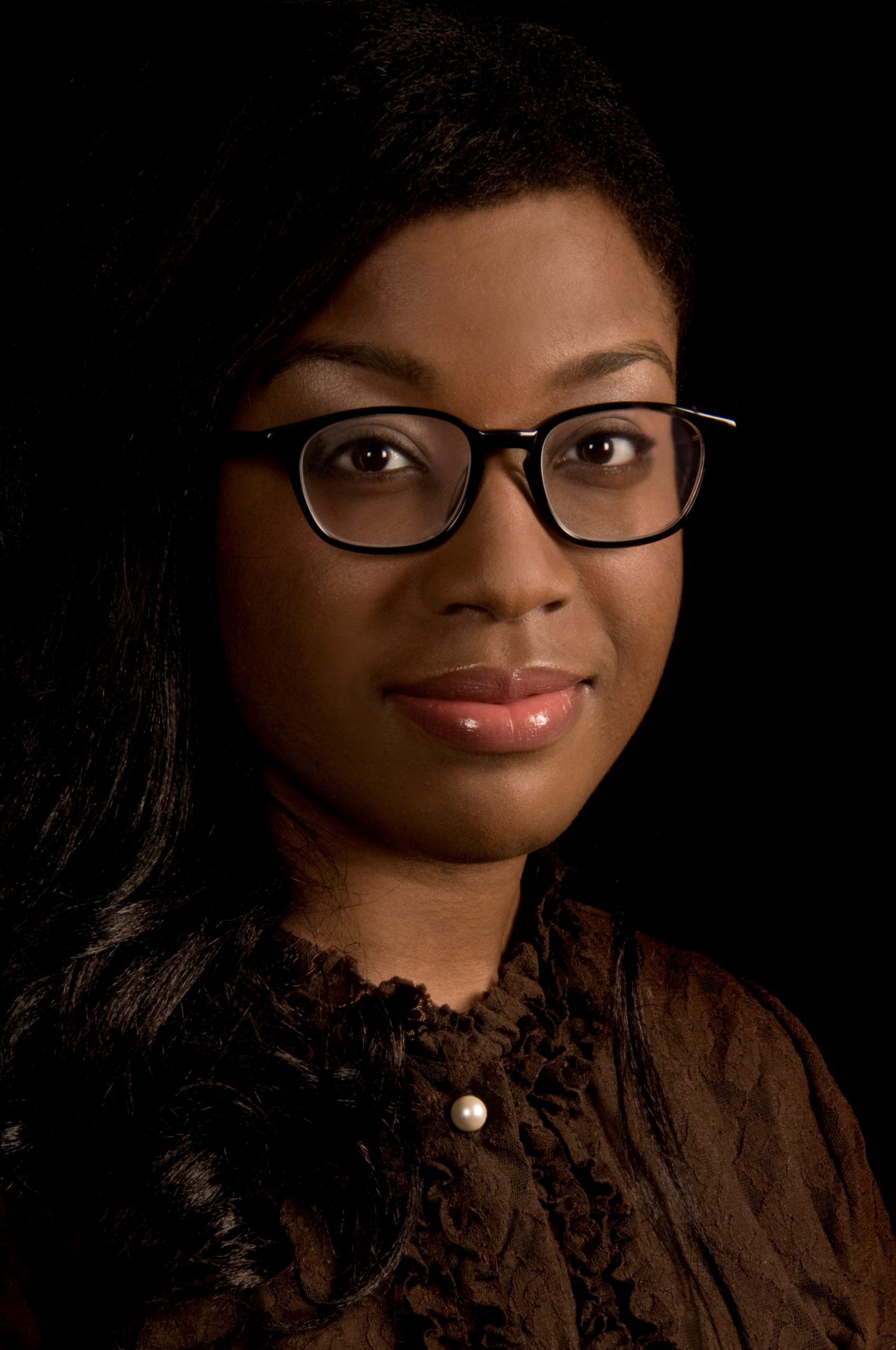 Sarah Raughley grew up in Southern Ontario writing stories about freakish little girls with powers because she secretly wanted to be one. She is a huge fangirl of anything from manga to scifi/fantasy TV to Japanese role-playing games, but she will swear up and down at book signings that she was inspired by Jane Austen.
Sarah has been nominated for the Aurora Award for Best Young Adult novel and works in the community doing writing workshops for youths and adults. On top of being a YA writer, Sarah has a PhD in English, which makes her doctor, so it turns out she didn't have to go to medical school after all.
As an academic, Sarah has taught at McMaster University and acted as a postdoctoral fellow at The University of Ottawa. Her research concerns representations of race and gender in popular media culture, youth culture and postcolonialism. She has edited special issues in academic journals such Safundi, Popular Music and Society, and Atlantis: Critical Studies in Gender, Culture and Social Justice. She's also written freelance pieces for The Conversation, Quill & Quire and Zora Magazine.
She is represented by the Bradford Literary Agency.